Glennon Brothers receive prestigious Ruban d'Honneur
11th June 2013
Glennon Brothers were delighted to receive the prestigious Ruban d'Honneur medal at a Gala Dinner in Istanbul, Turkey, on the 6th of June. Mike and Pat Glennon were presented with the award in recognition of the success of Glennon Brothers export strategy.
Having been selected as an Irish National Champion in November 2012, Glennon Brothers were subsequently awarded a prestigious Ruban D'honneur. The Ruban d'Honneur recognises companies throughout Europe who have displayed innovation, dynamism and customer focus.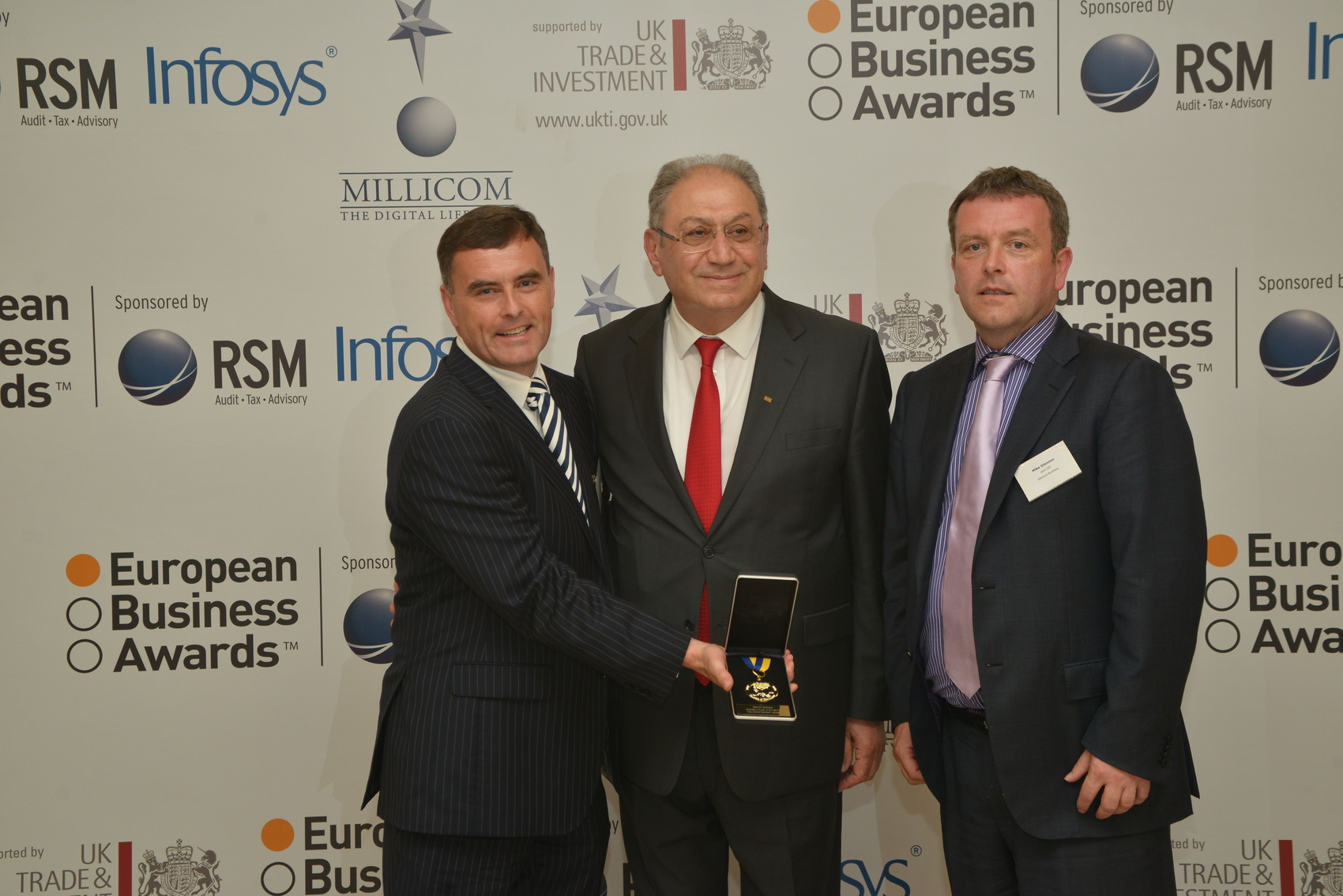 Mike Glennon, Glennon Brothers stated "We are delighted that Glennon Brothers has been selected, among some of Europe's leading companies as a recipient of a prestigious Ruban d'Honneur. We are thrilled to receive this recognition in our centenary year. We would especially like to thank our very loyal customers who have placed their faith in us and who have supported us through the highs and lows of our sector. We have been very lucky over the years to have customers who believed in us, and we hope this award validates their judgement in supporting us."
Pat Glennon, Glennon Brothers added "The award is testament to our dedicated, hard working, and fabulous team of people in Longford, Fermoy, Arklow, Troon, and Edinburgh, that make up Glennon Brothers today. This team of people has faced tremendous challenges over the last couple of years as some of their traditional markets collapsed. They have worked incredibly hard to find innovative solutions.
We would also like to thank RSM, and all the sponsors, for their investment in this programme, which rightfully champions the important role of business leaders in Europe today."