Glennon Brothers and Mickey Quinn support Warriors for Humanity 28/11/2022
Glennon Brothers and Mickey Quinn have come together!
Glennon Brothers are proud to support Warriors for Humanity who are on a mission to plant 1 million trees in East Africa.
Longford GAA captain Mickey Quinn has teamed up with Warriors For Humanity, Self Help Africa, and the GPA for the launch of the Plant For The Planet Games which is taking place in Kenya from the 19th to the 27th of November. The historic games are the brainchild of Warriors for Humanity founder and former Galway dual player Alan Kerins and will feature 50 male and female Inter-County Gaelic Games players from all four codes.
What is the aim of warriors in Humanity?
Planting 1 million trees will provide food, income, shelter, and tools for communities affected by climate change. And will also result in 31,250 tonnes of carbon being removed.

What will the players be doing while they are in Kenya?
In addition to planting trees and working closely with Self Help Africa and Brighter Communities Worldwide to help improve the environment Worldwide, Mickey and the 49 other participants will take to the field for a challenge match at Nairobi Rugby Club, the first time an Inter-County game will be played in Kenya. The trip will involve representatives of all GAA sports: Football, Hurling, Camogie, and Ladies' Football.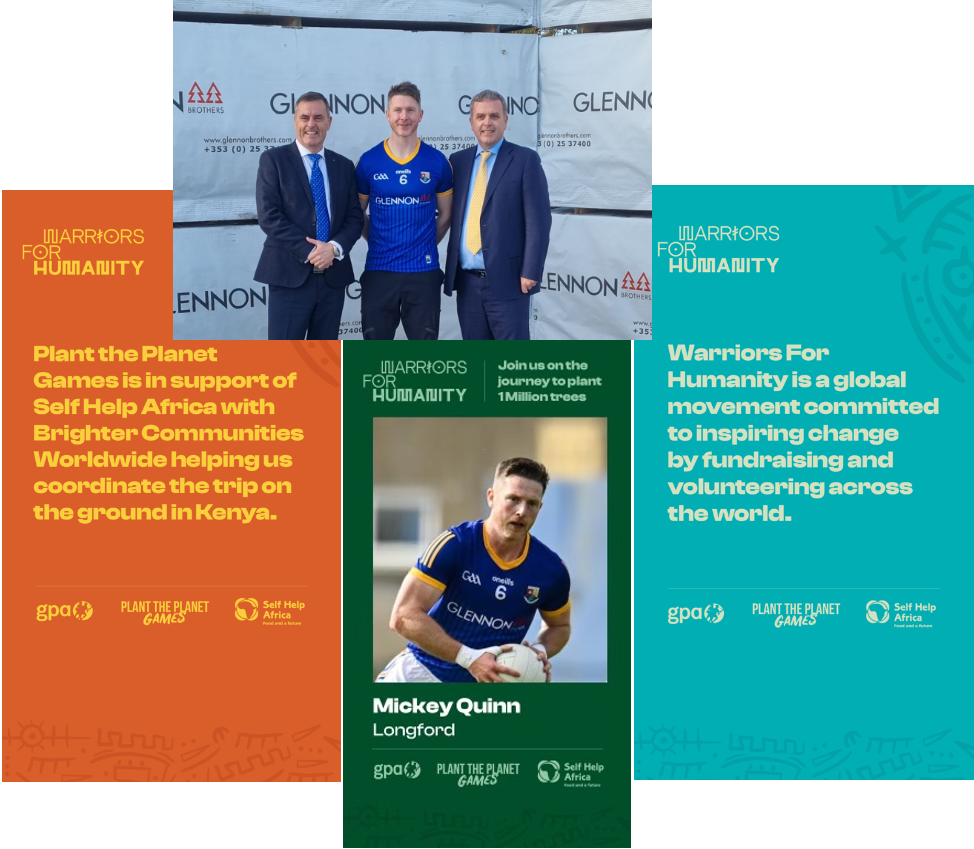 What does this mean for Warriors For Humanity founder Alan Kerins?
"It is incredible to have fifty warriors for humanity signed up, each one committing to raise funds in support of what is one of the biggest challenges of our lifetime, that of climate change. This campaign, from which some of the world's most vulnerable communities will benefit, will leave a lasting legacy in more ways than one, improving the quality of living both in the present day and for future generations."- Alan Kerins

Mike and Pat Glennon would like to wish Mickey Quinn and the other Warriors for Humanity all the best in achieving their goal and thank them on behalf of everyone at Glennon Brothers for making the world a better place.